The OnePlus 6T won't boast wireless charging or an IP rating, CEO confirms
35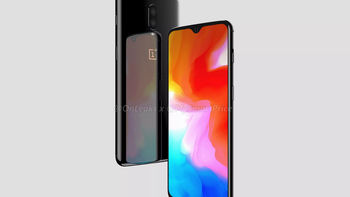 OnePlus CEO Pete Lau has already confirmed that the OnePlus 6T will lack a headphone jack and in an interview earlier today he
explained exactly why.
But after speaking about the controversial decision, he went on to confirm two other features that will not be included.
Despite the increasing popularity of wireless charging, Lau confirmed that it would not be present inside the
OnePlus 6T
. The main reason behind this is speed – OnePlus wants the technology to be just as fast as Dash Charging – although heat also plays an important part. After all, when the technology is in use, the temperature of devices tends to increase quite a bit. Another factor to consider in a big increase in thickness.

While the technology will not be present on its next flagship, Pete Lau did confirm that the company is "working hard" on preparing it and will implement it as soon as "wireless charging can get up to speed without the implication of heat."
Another feature that the OnePlus 6T won't carry is an IP rating. This statement is technically accurate but doesn't paint the whole picture. See, in actual fact, the OnePlus 6T will be more water resistant than any previous flagship models including the OnePlus 6. But due to the cost of obtaining an official IP rating,
OnePlus
has simply skipped it entirely.
As revealed previously, the OnePlus 6T will go official
on October 17
, while sales are expected to commence the following week. In comparison to its predecessor, a price increase of around $20 or more is to be expected in order to account for the in-display fingerprint scanner and much larger battery.