Here are all the official OnePlus 6T accessories and their prices
18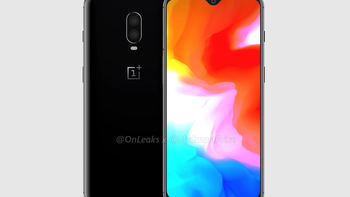 Alleged OnePlus 6T render
As expected, the OnePlus 6T will be accompanied by a number of accessories at its unveiling
on October 17
. But today, just under three weeks before the event, MySmartPrice has managed to obtain the full list and pricing.

Kicking things off with some extra protection, OnePlus will once again be offering a variety of Bumper cases. Specifically, a Nylon Bumper Case in Black will be on offer alongside Ebony Wood and Karbon editions. In regards to pricing, the Nylon variant will set customers in Europe back €26.95, while the latter two options will cost €31.95. In addition to these offerings, OnePlus will have two Protective Cases on offer: Sandstone and Karbon. These will be priced at €21.95 and €26.95 respectively.
Moving on to the audio department, OnePlus has already confirmed that it will be introducing new USB Type-C Bullets earphones. Today, the color has been revealed as black, and they will once again cost €19.95. The reason OnePlus is introducing this new USB Type-C model is that
the OnePlus 6T
lacks a headphone jack. However, the company is aware that many people still own earphones that are compatible with the old port. Because of this, OnePlus will be following in the footsteps of both Apple and Google by offering its own USB Type-C to 3.5mm dongle for €8.95.
The pricing of these accessories in other countries is yet to be confirmed and can't be converted to other currencies directly as
OnePlus
tends to modify its pricing in each market. However, consumers should expect OnePlus 6T cases to cost the same as those of the OnePlus 6.