OnePlus 6 might support super-fast Cat.16 LTE connectivity: Gigabit data throughput speeds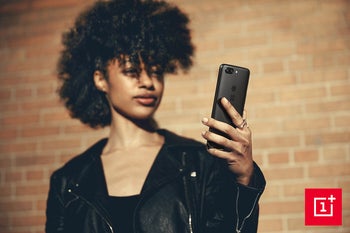 Talk about OnePlus' next device, the anticipated
OnePlus 6
, has been all around the air recently due to one reason or another, mostly because of its suggested use of the controversial notch design. We've explored the topic at large right here -
feel free to check it all out right here
.
Now, the last saucy rumor to tickle our eagerness for the OnePlus 6 is a hot new gossip that claims the device will offer ultra-dast Cat.16 Gigabit LTE connectivity, which would potentially allow the handset to achieve data throughput of up to 1000Mbps, or 1Gbps. This will most likely come as courtesy of the X20 LTE modem integrated in the Snapdragon 845 chipset the device will likely employ: offering peak downlink speeds of up to 1.2 Gbps and uplink of 150Mbps, the Snapdragon 845 has one of the fastest modems out there right now.
This will be a first for the company, which has employed its previous devices with significantly slower modems. For instance, the
OnePlus 5
and the contemporary 5T suport Cat.12 LTE connecitivity with downlink speeds of up to 600Mbps, whereas the previous-gen
OnePlus 3
and 3T both had 300Mbps-capable Cat.6 LTE support.
Provided that your country and carrier have 4G LTE coverage with better than the average speeds, your OnePlus 6 will be better-suited to establish speede downlink and uplink connections to the network. Although a data throughput of 1Gbps is barely scraping the lowest possible minimum for 5G speed, which would theoretically be in the ballpark of 1-10Gbps, it still means super-fast LTE that will likely be a welcome improvement for owners of previous OnePlus devices.
And with the uncertainties that cloud the future rollout of 5G, gigabit-LTE is still the best we can get.