OnePlus 5T doesn't have the "jelly" scrolling issue of its predecessor
7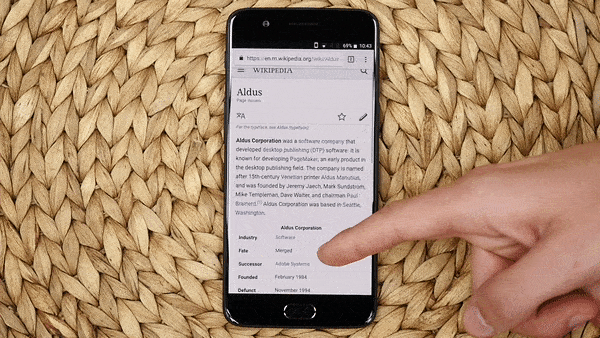 The jelly effect in action
One of the main and most wide-spread complaints about the otherwise stellar
OnePlus 5
was the so-called
"jelly" scrolling
effect that affected each and every unit of the model. It was a stretching effect of sorts, that could be easily noticed when items on the display were moving vertically—e.g.. when scrolling a webpage, for example—and was reportedly caused by the display panel of the OnePlus 5 being mounted upside down. Apparently, according to a number of reports, the display was mounted upside down in order to make room for the new dual-camera system, and as such was irreparable.
However, things seem to be different with the new OnePlus 5T. After the kernel source for the phone was released, the folks over at
XDA
were able to dig through it and determined that the display panel of the OnePlus 5T is not flipped. With the OP5, there were lines of code instructing the phone to display content upside down, so as to appear the right way on its flipped screen, while no such code is present in the OnePlus 5T kernel source. This gives us a good reason to believe that the display of the OP5T indeed has a regular orientation, which would also mean that it won't be exhibiting the "jelly" scrolling effect that plagued the OnePlus 5.