OnePlus 5 "more popular" than OnePlus assumed it would be - that's why you can no longer buy it
25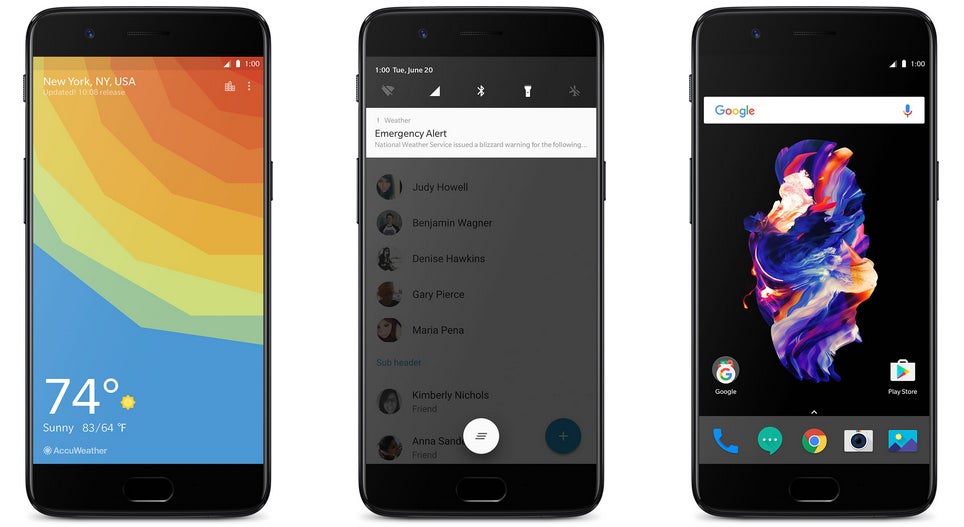 Last week, OnePlus stopped selling the OnePlus 5 in the US and various other markets, prompting usto believe that a OnePlus 5T (or maybe a OnePlus 6) would be announced in thenear future.
While OnePlus has yet to mention anything about a newhandset, one of the company's co-founders did comment on the fact that theOnePlus 5 is no longer available to buy. More exactly, Carl Pei took to Twitterto say the following: "Guess the OnePlus 5 was more popular than wethought." No sales numbers were provided, but the was in thatsentence suggests that OnePlus is no longer producing its current flagship. Sowe can only assume that a brand new smartphone is already being manufactured.
Last year, the OnePlus 3 and OnePlus 3T were announced inJune and November, respectively. This year, the OnePlus 5 was officiallyunveiled on June 20, thus we could certainly see a OnePlus 5T (or OnePlus 6)landing next month.
According to recent rumors, OnePlus' next flagship phone might sport a near-bezel-less 6-inch screen, possibly resembling the Vivo X20. Forthe record, OnePlus is part of a larger company (BBK Electronics) that also includesbrands like Vivo and Oppo.
The OnePlus 5 itself is merely an upgraded Oppo R11,so we won't be surprised if the OnePlus 5T / 6 turns out to be sharing itsdesign and specs with a phone that's already been announced (albeit only in China).
Guess the OnePlus 5 was more popular than we thought... ¯\_(ツ)_/¯

— Carl Pei (@getpeid) October 16, 2017
source: Carl Pei (Twitter)
Recommended Stories