The OnePlus 5 dual camera explained, or why two cameras are better than one
4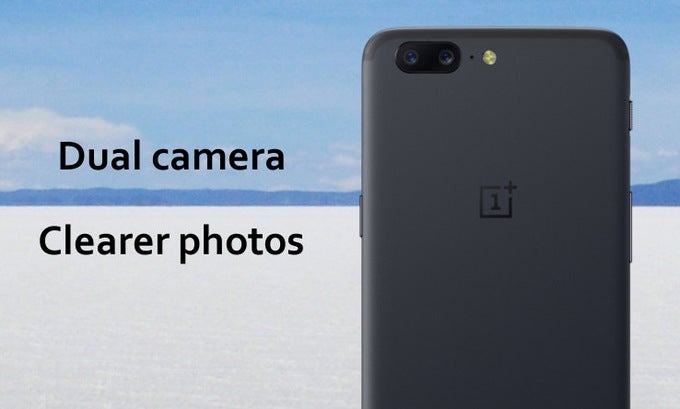 There's an age-old Chinese proverb saying that you can't have a great phone without a great camera. We're not sure if it was Confucius or Laozi who said that, but we're absolutely confident in the statement's validity. Jokes aside, all eyes are on OnePlus now, as the company just announced its latest flagship device. The OnePlus 5, as it is called, is a high-end phone no matter how you look at it, but the feature its maker touts the most is its main camera – a dual-cam setup promising photos clearer than ever before. Let's see what makes it special.
Dual camera: what does it mean?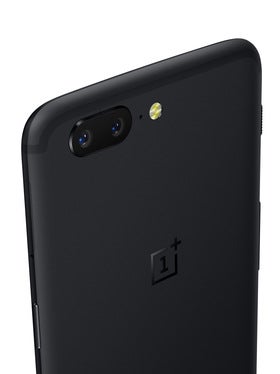 As the name implies, a dual camera phone is one that has two cameras at its back, and the OnePlus 5 is far from the first phone to walk this path. However, different companies' dual-cam arrangements are made with different purposes. The iPhone 7 Plus, for example, combines a regular camera with a 2x zoom secondary cam to bring your subject closer. In contrast, LG's approach is to put together a standard camera with a wide-angle, GoPro-like cam, for fitting more of the scene into the frame. Then there's Huawei with its extra-sensitive shooters taking black-and-white photos. To learn more, we already have a great article explaining
how dual cameras work and what makes them different
.
For the OnePlus 5, the company is taking an approach very similar to what Apple delivers with its iPhone 7 Plus. At its back we have a main, 16MP camera designed to be universally good in most situations. As for the secondary camera, it is built around a 20MP image sensor and provides 2X magnification. Speaking of specs, here they are at a glance:
OnePlus 5 camera specs
Primary camera
Telephoto camera
Front camera
Resolution,
pixel size
16MP, 1.12um
20MP, 1.0um
16MP, 1.0um
Image
sensor
Sony IMX 398
Sony IMX 350
Sony IMX 371
Aperture
f/1.7
f/2.6
f/2.0
Image
stabilization
Electronic
N/A
Electronic
Flash
Dual LED flash
Dual LED flash
Display flash
Video
recording
4K @ 30fps
1080p @ 60fps
720p slo-mo @ 120fps
4K @ 30fps
1080p @ 60fps
720p slo-mo @ 120fps
1080p @ 30fps
The OnePlus 5 dual camera: pros and cons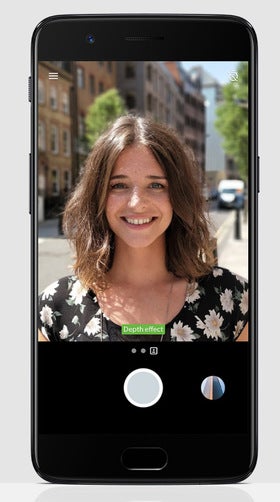 As we mentioned above, the dual camera arrangement on the OnePlus 5 is very similar to the one on the iPhone 7 Plus, save for a few technical differences, such as the higher-resolution camera sensors being used. And that's great to hear, as combining a regular camera with a 2X zoom telephoto one is super handy. To be clear, the secondary camera provides 2X zoom without any digital stretching of the image, meaning that you can bring your subject closer without any significant quality loss. Sure, you can zoom in on any phone, but nearly all of them do it digitally, hence at the cost of reduced quality.
UPDATE:
It has been revealed that the secondary camera on the OnePlus 5 does not deliver 2X optical zoom, as initially thought. The secondary camera provides 1.6X zoom which is combined with software processing to achieve what OnePlus calls "lossless" zoom.
Speaking of similarities with the iPhone 7 Plus, the OnePlus 5 has a dedicated Portrait mode, just like Apple's handset. It uses the zoom camera of the phone and applies a background blur to the image, thus highlighting the person that you're taking a photo of.
But the telephoto camera on the OnePlus 5 is not without its drawbacks. For starters, it has a much narrower aperture, meaning that its optical system lets in less light compared to the main camera. And its image sensor uses smaller pixels, which tend to be more susceptible to digital noise. Therefore, it is very likely to be unusable in low-light situations, be it for snapping portraits or for zooming in.
OnePlus 5 vs OnePlus 3T cameras: what else has changed?
While the secondary zoom camera is a great addition to the OnePlus 5 camera setup, the main cam has been treated to several welcome upgrades. One of them comes in the form of a wider aperture of F1.7 vs F2.0 for the 3T. The result we're expecting: clearer photos with less noise and less motion blur.
Moreover, the IMX398 image sensor uses what OnePlus calls Fast AF technology, which is a kind of phase-detection autofocus. This should enable the OnePlus 5 to focus up to 40% faster than the 3T, all while being more accurate at it.
One alarming omission, however, is the lack of optical image stabilization on the OnePlus 5, presumably dropped in order to fit the dual-camera module in a phone that's just 7.25 millimeters thin. For those not familiar, OIS is meant to help in low-light situations by keeping the frame steady, thus reducing motion blur. It is also commonly used to reduce shakiness in videos. In its place, OnePlus is adding electronic image stabilization, the performance of which remains to be tested.
The OnePlus 5 camera app: what's new on the software side?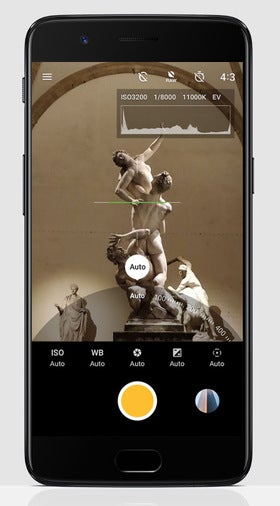 When it comes to mobile photography, software is no less important than the hardware it controls. The OnePlus 5 comes with a handful of software tricks to level up its photography game, including multi-frame processing for less digital noise. In a nutshell, the camera compares multiple frames of the same scene to detect inconsistencies, which are then cleared up in software.
The built-in HDR mode has also been improved, OnePlus noted while introducing its latest phone. This should let you take clearer photos of subjects situated behind bright light sources.
Like previous OnePlus phones, the OnePlus 5 also includes manual controls for experienced photographers to play with. As shown on the right, settings like white balance, focus, shutter speed, and ISO can be controlled independently to achieve a desired look or effect, depending on the situation. For the OnePlus 5, OnePlus is also adding a histogram, as well as a gyroscope-guided level to help you keep those horizons straight.
Videos: 4K resolution, better sound quality
The OnePlus 5 shoots video at up to 4K resolution, just like any high-end smartphone nowadays. Despite the lack of optical image stabilization, videos should have at least some stability to them, as the frame is stabilized by the camera software. We have no video samples to share yet, but our expectations are set high. Phones like the iPhone and the Google Pixel have already proven that digital video stabilization is certainly capable of delivering great results.
Sound quality in videos is getting a boost with the addition of higher-grade microphones. These are capable of capturing even louder sound, such as what you'd have at a concert, without crackling distortion.
That's pretty much all for now, folks, but we should be able to share first-hand impressions of the OnePlus 5 camera in the coming days. Until then, here's a set of photo samples published by OnePlus.