OxygenOS Open Beta updates for OnePlus 5/5T and 6/6T are pulled after units get bricked
7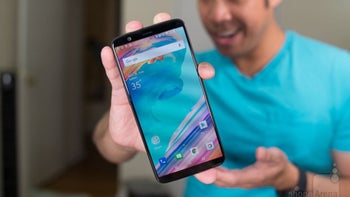 OnePlus has pulled the latest OxygenOS Open Beta updates for the
OnePlus 5
and
OnePlus 5T
after some users reported that the update bricked their phone.
According to OnePlus
, users of the two models reported that the OTA update failed to install on some units while some really unlucky owners were unable to turn on their device after loading the update. To be on the safe side, the company also pulled the latest Open Beta updates for the
OnePlus 6
and
OnePlus 6T
.
The updates involved include Open Beta 26 for the OnePlus 5, and Open Beta 24 for the OnePlus 5T. The changelist for these included optimization for screenshots, quick reply capabilities in landscape mode, and enhancements in gaming mode. The Open Beta updates for the OnePlus 6 and OnePlus 6T were numbers 12 and 4, respectively, and had the same changelist as the Open Beta updates for the two older models with one exception; that is the addition of the OnePlus Laboratory. This provides power notification controls allowing users to block all notifications from the phone's screen, the lock screen and status bar.
It isn't known how many OnePlus users are affected by the issue since the Open Betas are not stable and require advanced smartphone knowledge to install. Joining the Open Beta program requires a OnePlus user to wipe the phone and install an Open Beta update by flashing the software on his OnePlus device. After the first time this is done, subsequent Open Beta updates are sent OTA. Joining the OnePlus program means that the user will not receive future updates to the stable, public version of OxygenOS unless the phone is wiped and flashed with the current stable build.
If your OnePlus 5 or OnePlus 5T has been bricked, OnePlus has some suggestions that could help you get your device working again. Just click on the link to the OnePlus site found in the first paragraph.

Recommended Stories