OnePlus 3 updated to Oxygen OS v3.2.2: 4K video quality improvements tested
8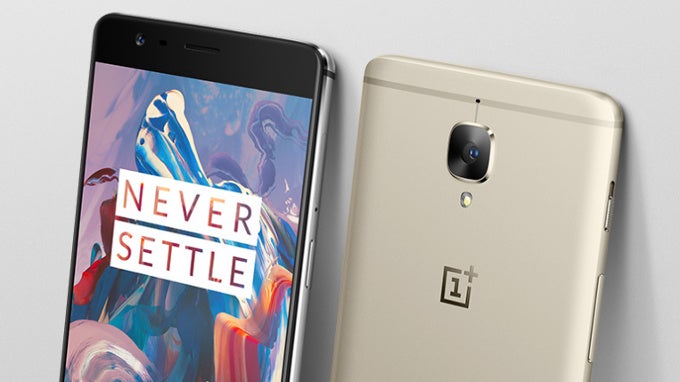 The OnePlus 3 is one of the best phones available right now: and it's not just because of the fact that it has half the price of the Samsung Galaxy S7 Edge and Apple iPhone 6s Plus, yet features the same Snapdragon 820 system chip as in the S7 Edge and a surprisingly stylish, premium-feeling design. It's just a well-built phone all around, with very fast performance, an impressively quick finger reader, and excellent image quality.
Yet, it also had a few issues: a display with oversaturated colors and no standard, sRGB color mode, along with an improper RAM management. We - along with others - pointed these out without much of a hope of a fix. Yet, a couple of weeks after the launch of the phone in the middle of June, OnePlus was already rolling out a massive update to address those exact major issues.
OnePlus is determined to fix the shortcomings of the OnePlus 3
In the meantime, users also complained of the quality of video recordings. We've also found that it lacks a bit in detail and in comparison to other top-shelf phones, it falls short. Low and behold, OnePlus has fixed those shortcomings as well: the latest update to Oxygen OS, the custom OnePlus 3 interface, brings the phone to version 3.2.2 and adds a bunch of stability improvements, fixes a bug with the mute switch where the phone would vibrate when in silent mode, and improves 4K video recording quality.




Here's the gist of the change when it comes to video: despite OnePlus' claim that it changes the codec, the 4K video remains recorded in H.264 video codec, but rather than using its Baseline version, it's now recorded in the High mode, which means that there is less compression. After the update, the phone records video with an average bit-rate of 54Mbps, up nearly 30% from the 42Mbps bit-rate prior to the update. It also uses a different encoding scheme: CABAC in lieu of CAVLC. CABAC uses more power, but results in higher quality video than before.




And since those technicalities alone don't tell much in ways of real-world impact on video, we have recorded some video before and after the OnePlus 3 Oxygen OS v.3.2.2 update and you can see them compared right below. Keep in mind that with uploading them to YouTube there is some compression losses, but since we're uploading both samples, they should both be degraded in the same way.