OnePlus 3 after the update: terrible battery drain (Google 'partial wakelocks' to blame)
59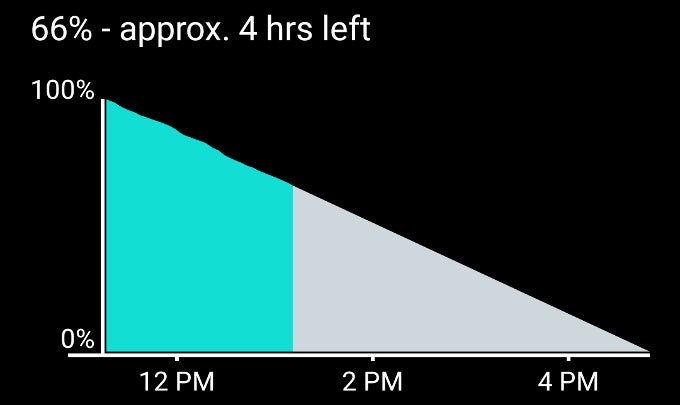 The
OnePlus 3
rippled the calm waters of the phone industry with its outstanding value for the money offer: a new Snapdragon 820 device with fast performance and very good camera at a $400 price, about half the official price of mainstream alternatives with similar power like the Samsung Galaxy S7 Edge and Apple iPhone 6s Plus.
We also praised OnePlus for making a device that features no bloatware, has a well thought-out, stylish and thin design, and overall, like a phone that is polished very well and provides great user experience.
In our
OnePlus 3 review
, we were not perfectly happy with battery life: we found it was below average, but definitely not terrible by any means.
To be perfectly precise: we're now experiencing a battery drain of around 1% every 4 minutes, even when the phone is idling.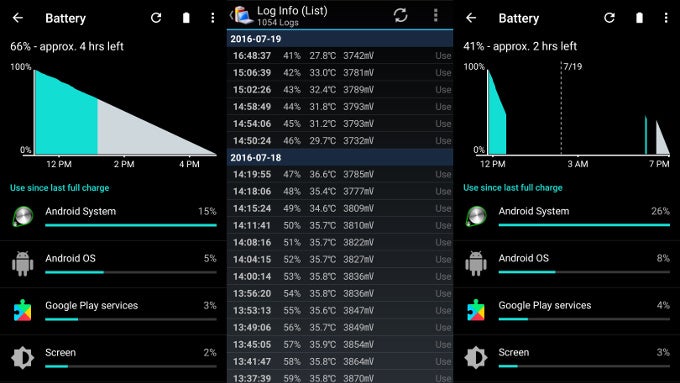 Our battery log shows 1% drain every 4 minutes even when the phone was idling
Picking up the phone to use it results in even more drastic battery drain, but the end result is that you have to charge the phone up to three times a day, and using it has become a little exercise in frustration.
Other users are also reporting battery drains, but not everyone seems to be affected
We've tried uninstalling the Facebook app and removing the fingerprint scanner as these are often quoted to be the major reasons behind such a weird behavior of the OnePlus 3, plus, we've tampered with Greenify to see if we can kill some nasty background processes, but all to no avail. This is a significant issue and we're hopeful OnePlus is working on an update that would fix this soon.
Update:
We've traced this to the
well-documented 'partial wakelock' issue
(external link) that has been widely reported to ruin battery life for many phones. The one to blame here is Google, not OnePlus. The problem seems to be that once this issue occurs, the phone will basically fail to fall asleep and it will instead stay awake at all times. The ball is in Google's court and we hope that this issue will be addressed as soon as possible.