That was quick: OnePlus 3 software update brings huge improvements to display quality, RAM management and more
22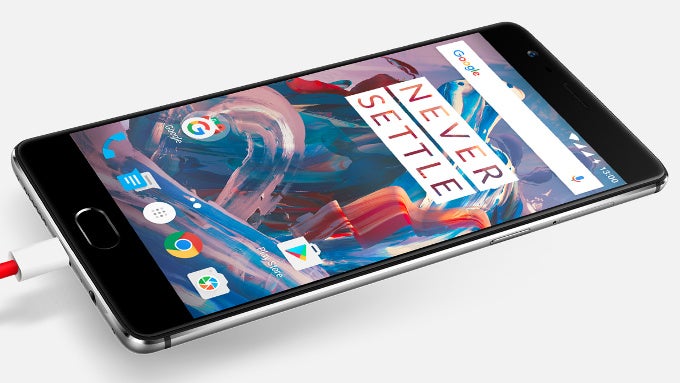 The OnePlus 3 made a splash: the start-up company OnePlus that was a no-name just some two years ago, has really come up with a mature, well-rounded form sold at an amazing price of just $400, half the price of similarly specced phones from mainstream brands.
With a big launch in 31 countries and shipments kicking off right at the moment of the announcement of the phone - plus, no longer the annoying invite system in place - the OnePlus 3 is a device that absolutely deserves consideration.
In our
detailed OnePlus 3 review
, we found two major flaws: first, the display comes with way oversaturated colors that have very little in common with the colors all of the web and the Android platform is built around, and secondly, battery life was below average. Other issues have been noted as well: despite coming with 6GB of RAM, the OnePlus 3 seemed to only utilize up to 4 gigs and was force-closing apps way too fast, so problems with RAM management were noted.
Well, most of those issues get addressed in a huge update that is already starting to roll out for the OnePlus 3. Here are the changes it brings, we've highlighted the two we find most important:
Enabled sRGB mode in developer options

Improved RAM management

Improved GPS performance
Enhanced audio playback quality
Updated custom icon packs
Fixed some issues with notifications
Improved camera quality/functionality
Fixed some issues in Gallery
Latest Google security patches
Fixed bugs in Clock/Music apps
We have note yet received this latest update on our OnePlus 3, but folks from AndroidWorld Italy claim they have and the update weighs in at 396MB.
Have you received this hugely anticipated update on your OnePlus 3? How do you like the changes?