OnePlus 3 before and after update: display sRGB color accuracy tested
25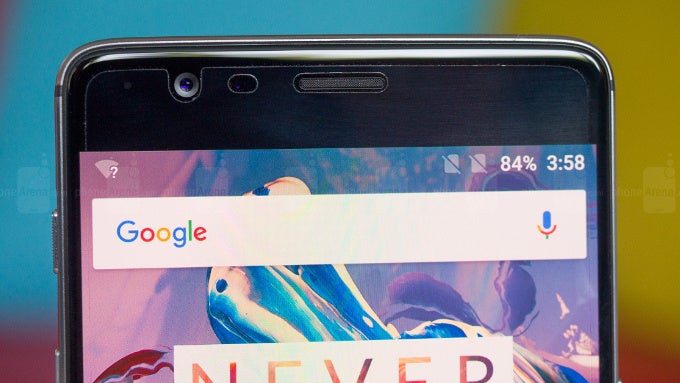 It's been more than a week since OnePlus announced it has started the roll-out of a huge update for the OnePlus 3, one that will improve RAM management and introduce an sRGB display color mode to address all the criticism about oversaturated colors.
It's only now that we've actually received the OnePlus 3 update, and we quickly put it through our extensive color accuracy tests: will the so called 'sRGB mode' result in actually sRGB-accurate colors that are not overblow and actually well-balanced?
sRGB mode tested: does it live up to its name?
What was immediately apparent on the screen when we
enabled sRGB mode on the OnePlus 3
, was a very noticeable green-ish / yellow-ish tint so typical for many AMOLED panels and noticeably muted colors.
Finding that perfect color balance is an elusive thing, so that's why we turned to a colorimeter to test all various colors and not rely just on our eyes for more decisive conclusions.
A noticeable green tint spoils OnePlus' efforts with sRGB mode
Our tests show that OnePlus has indeed done a very good job toning down the colors on the OnePlus 3 and making them fit the sRGB standard, but while it does mostly good, the green now takes over in a slight, but very noticeable way over the reds and the blues.




While earlier, the blue was the dominant one of the basic RGB colors, this time it's the green, and the issue we have with this is that our human eye is most sensitive to colors in the green spectrum: that's where we see the most shades and the most subtleties, and even here when the green is just slightly overpowering other colors, this results in very noticeable degradation in color quality.




Let us make it clear: the problem is not with the sRGB standard itself, but with the way OnePlus has tuned the OnePlus 3 display, so that it has a noticeable green tint in this mode. We've seen plenty of examples of well-balanced sRGB display that look stunning, but with this issue, we can't consider the OnePlus 3 one of them.




It really is a pity, since OnePlus has done an otherwise great job: it has nailed the gamma right at 2.2, color temperature is near the reference 6500K value, and even color saturations are well managed.






Brightness improvements and conclusion
It's also interesting to note that the OnePlus 3 when used in the new sRGB mode can get a bit brighter: it reaches a peak of 418 nits, versus a previous max brightness of 408 nits. Not a huge change (10 nits, or 2.4% boost in brightness), but still something that's worth mentioning.
All in all, we love having the option to use the sRGB mode on the OnePlus 3, but we really wish the display did not have that noticeable green tint to it.