One of HTC's rumored Nexus phones might boast a Snapdragon 821 chipset
32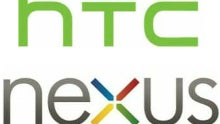 Rumor has it Google's 2016's Nexus phones will be made by none other than HTC, which was responsible for the already-discontinued Nexus 9 tablet. Supposedly, these devices are codenamed S1 "Sailfish" and M1 "Marlin" and are based on HTC's latest flagship, the not too shabby HTC 10.
While the Sailfish is reportedly being a slightly redevised HTC 10, the Marlin itself will be a bit different as the rumor mill claims it will be powered by a Snapdragon 821 chipset. This one's likely an upcoming successor to the Snapdragon 820 chipset, though we would not be surprised if it's merely a minor revision of Qualcomm's finest.
No specifics are known at this time, hence we can only speculate what the chipmaker might have in store for us. We suppose that if Qualcomm has such an upcoming chipset it could get official alongside the Snapdragon 823, another rumored chip that might make it to the Galaxy Note 7 and Note 7 edge.
It should also be noted that the very rumor that HTC could be the Nexus makes this year
is a bit dubious
. A couple of weeks ago, Huawei's General Manager, Charlenne Munilall, claimed in an interview that Huawei is once again making a smartphone for Google. This could have been taken out of context, but given that Huawei's Nexus 6P garnered mostly positive general reviews, we won't be surprised to find the large Chines company at the helm once again this year.