One in five teenagers owns a tablet?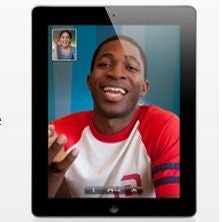 Teenagers are one of the most coveted markets. With disposable income, but few financial obligations, they are often the bar by which a product's successes can be measured. And the outlook looks good for the tablet market, and the
Apple iPad 2
in particular.
Piper Jaffray, an investment bank, conducted their 21st bi-annual survey of 4,500 high school students. They found that
teenagers
are responsible for a large portion of tablet adoption, and that even more of them plan to purchase tablets in the future.
An impressive
22% of teenagers already own a tablet, and another 20% plan to purchase one in the next 6 months
. While the survey doesn't specify the brand, we can infer that they were largely iPads. The IDC found that 73% of tablet shipments in Q4 2010 were iPads, so it's a fairly safe assumption.
As for iPhones, the survey showed that
17% of teens own an iPhone, and 37% plan to purchase one in the next 6 months
. That represents a 21% gain in ownership, and a 12% increase of purchasing intent. And Piper Jaffray is confident that the teenagers' intent to buy will manifest in market share gains down the road. So Android fans shouldn't count iOS out of the race just yet.
So why do we care so much about teenagers' purchasing behavior? For one thing, they are more willing than any other demographic to purchase so-called luxury items. But they're also the decision-makers of tomorrow. So the apparent appeal of both tablets and the iPhone among teenagers bodes very well for
Apple
's future.
source: Piper Jaffray via
AppleInsider