New Apple iPad 2 ad points out the "magical" functions of the tablet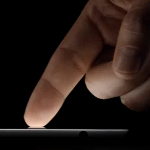 Apple's new ad for the iPad 2 was posted on YouTube and focuses on the "magical" functions of the tablet. The voice over for the ad says, "Technology alone is not enough. Faster, thinner, lighter; those are all good things. But when technology gets out of the way, everything becomes more delightful, even magical. That's when you leap forward. That's when you end up with something like this," as the screen shows "iPad 2".
By focusing less on specs and pricing-which are things that any manufacturer can copy, Apple is concentrating on hard to duplicate things like the 65,000 iPad-optimized apps in the App Store. So while Motorola can claim that the XOOM has double the amount of RAM on board than the amount on the iPad 2 and
Samsung can say that its newer Galaxy Tab models are thinner and lighter than the iPad 2
, Apple is answering by focusing on the software and on the "magical" things that the Apple iPad 2 can do.
source:
YouTube
via
AppleInsider