One More Line hands-on
5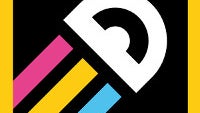 Roaming through the booths at PAX East 2015, it's still evident that console and PC games still take precedence. As far as mobile is concerned, the few on hand at the show were mainly puzzle games – or role playing ones. Out of the bunch we managed to check out, SMG Studio's simple, yet fun game, One More Line, managed to spark our interest the most.

It's quite shocking to tell you the truth, since this is a simple and highly addictive endless runner skill game – one that we can best describe as being Snake meets Geometry Wars. The premise is simple with One More Line, as we're in control of this space disco looking thing that's trying to propel itself forward. In doing so, we're required to latch onto these globes littered throughout our path – where a circular gravitational pull puts us into orbit of these things.

Continuing to swing around onto these globes, we have to precisely let go to divert our trajectory onto a newer and safe course. Visually, the game makes wonderful use of bright colors, electronic music, and geometrical lines to bring the world of One More Line to life. Quite frankly, they succeed in making this game so addictive. For starters, the controls for mobile are pretty straightforward – pressing on the screen causes our space disco to latch onto the nearest globe. And then, when we're ready to catapult off it, we just simply have to let go of our finger.

Certain times it's a little frustrating, especially when you keep on crashing constantly, but once you're able to get into a good rhythm, all you want to do is constantly break your previous record. And that, folks, is what makes this game so entertaining and addictive – it's just something you can pick up and enjoy. Eventually, we're playing against friends trying to achieve the best score. As it currently stands, One More Line is available as a free download for Android and iOS devices.