On again, off again: HTC Desire HD is not getting the Android 4.0 update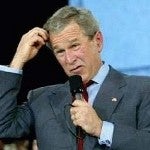 leaked document from Canadian carrier TELUS
that listed the phones on its lineup that will be receiving the Android 4.0 update. Surprisingly, the HTC Desire HD was not included and the document mentioned that
the device showed poor performance with the higher OS build
. Earlier this week, that decision was reversed and HTC confirmed that
the HTC Desire HD was on track to receive the update
But this was not the end of the story.
Apologizing for the confusion it had caused its customers (to say nothing of the confusion it caused
us
), HTC on Friday said that after testing Android 4.0 on the HTC Desire HD, it has decided that the current software offers the
best experience possible for the hardware
. HTC reminded all of its customers that it has the customer experience uppermost on its mind, and Android 4.0 on the HTC Desire HD just did not cut it. So the one time flagship model is stuck on Gingerbread.
"After extensive testing, HTC has determined that the current version of HTC Sense with Android provides customers with the best experience on the HTC Desire HD. When we consider new versions of software, we weigh a number of factors, but ultimately the customer experience on the product is the deciding factor. We apologize for any confusion this change may have caused our customers."-HTC
It certainly sounds final this time, but considering how this story has played out, who knows?
source:
AndroidCentral