OmniVision reveals details about the Motorola Moto X camera
10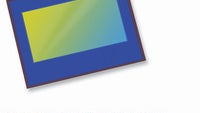 What's so special about it, you ask? Well, that it has a 10.5MP sensor with native 16:9 aspect ratio is something you might have already heard of. That it has a new RGBC color filter for improved light capturing is another detail we discussed not long ago. What you may not know, on the other hand, is that OmniVision's solution comes with a OV660 companion chip for image processing. Basically, it takes the RGBC information captured by the sensor and outputs standard RGB Bayer data that can then be used to create the actual image in digital file format.
The sensor itself is 1/2.6-inch in size, with 1.4-micron BSI pixels for even better low-light imagery. Digging further into details, the OV10820 is technically capable of recording 4K2K video at resolution of 3840 by 2160 pixels while maintaining a full field of view at a rate of 30 frames per second. That doesn't mean, however, that the Motorola Moto X can capture video beyond 1080p, although its camera module is capable of doing so.
The OmniVision OV10820 is making its debut in the Motorola Moto X, but seeing it under the hoods of other handsets isn't out of the question. It is currently being produced in volume, along with the OV660 companion chip.
OmniVision Launches Native 16:9 10.5-Megapixel RGBC Camera Solution for Smartphones and Tablets
OV10820 Enables Ultra High Resolution 4K2K Video Recording with New RGBC Color Filter Format to Double Low-Light Sensitivity
SANTA CLARA, Calif., Aug. 1, 2013 /PRNewswire/ -- OmniVision Technologies, Inc. (NASDAQ: OVTI), a leading developer of advanced digital imaging solutions, today announced a complete 10.5-megapixel camera solution with a new RGB Clear (RGBC) color filter that delivers exceptional low-light performance. The camera solution is composed of a native 16:9 OV10820 sensor that offers 4K2K and 1080p full high definition (FHD) video, and a new OV660 companion chip that converts the RGBC data into standard RGB Bayer data. The combination of the OV10820 and OV660 provides an ultra-compact, complete high performance camera solution for next-generation smartphones and tablets.
"The inherent tradeoff between smaller pixels and improved sensitivity or image quality continues to drive innovation. The OV10820 delivers the best of both worlds: 10.5-megapixel high resolution imaging with unparalleled low-light sensitivity from RGBC in a compact footprint," said Devang Patel, senior product marketing manager at OmniVision. "The sensor offers 4K2K and fast frame rate FHD video in a native 16:9 aspect ratio, addressing the need to capture video for increasingly popular widescreen mobile displays and next-generation TVs with extremely high resolutions. Furthermore, the OV660 companion chip converts the RGBC data into RGB Bayer format, allowing manufacturers to integrate the camera solution with standard ISPs."
The 1/2.6-inch OV10820 utilizes a 1.4-micron OmniBSI-2™ pixel architecture with a RGBC color filter pattern to deliver exceptional low-light sensitivity, enabling high quality video recording in difficult lighting conditions. It records full-resolution 10.5-megapixel video at 30 frames per second (FPS), and supports 4K2K (3840 x 2160 pixels) at 30 FPS and 1080p FHD video at 60 FPS while maintaining full field of view (FOV) with binning functionality for RAW output. The OV10820 fits in a camera module form factor of 9.5 x 9.5 x 6.4 mm, which includes auto focus functionality.
The OV660 converts OmniVision's RGBC RAW data into industry standard RGB Bayer RAW data. The OV660 supports a primary RGBC camera sensor of up to 20-megapixel in resolution and a secondary RGBC front-facing camera sensor. The OV660 eliminates the need for manufacturers and backend processors to modify their existing standard Bayer imaging pipeline and algorithms. The OV660 is available in a 4 x 4 mm WLCSP package.
The OV10820 features a high-speed 4-lane MIPI output interface to support the required high data transfer rate. The OV660 features two MIPI input ports and one MIPI output port. Both devices are currently shipping in volume production.