Official renders of Sony's Xperia XZ1 Compact reveal a plastic outer shell
21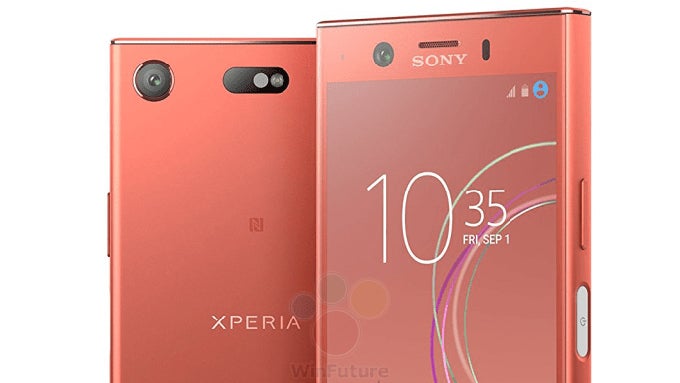 After we saw the first official renders of Sony's upcoming flagship
Xperia XZ1
, it was all but inevitable its downsized twin, the Xperia XZ1 Compact, would be next in line. So here we are today — Roland Quandt has now given us our first actual look at the device (
CAD-based renders notwithstanding
), presumably once again sourced from a premature Amazon listing.
And as expected from Sony, the design matches the bigger XZ1 pretty closely, but with a couple of important changes. Besides the smaller size and increased thickness, there's one thing that stands out: there's no antenna lines present anywhere on the device. So the XZ1 Compact will have a plastic shell with a matte finish, just like the one found on the
XA1 Ultra
— something further proven by the placement of the NFC chip right in the middle of the phone's back.
But besides the loss of the metallic back, the XZ1 Compact will be pretty similar to its bigger brother, both on the inside and outside. It is said to come equipped with a Snapdragon 835 chipset and 4 gigs of RAM, though its battery capacity will be limited to 2,800 mAh. Some rumors have claimed that the display will be a 4.6-inch 720p panel, though this tiny resolution sounds a bit far-fetched for a flagship, even if it's Sony we're talking about.
Quandt also says the device will cost £499 in the United Kingdom, which should translate to about $600 stateside. Also, apart from the eye-catching salmon pink displayed in the renders, it will also come in a black, silver, and blue colors.