Official file manager for Windows Phone 8.1 is now available
36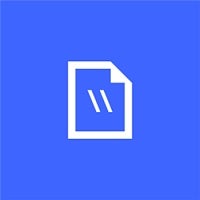 So much for a revised
June release
, the team at Microsoft were able to get the new official file management app out in
May after all
. The app, as we have seen before, is straight forward, and functional. You can access and manage user files on your Windows Phone, or microSD card if you device is so equipped.
Files, as the app is called, allows you to browse through, search, and launch files on the device. You can also share parts of, or multiple files. Everything else, like creating, moving, copying, renaming, organizing and deleting files is also a straight forward affair.
That is the gist of it, Files is basic, but functional. About the only thing you cannot browse through are the device's system files like you can on other Windows machines. There are not too many bells and whistles that we could see being worthwhile on an app like this, but we would like to see OneDrive incorporated into the app. When it comes to appearances, the tile is transparent if you want it to look nice with whatever chosen image you have set up with your start screen and theme.
You can download files for your Windows Phone 8.1 device via the source link below.
source:
Windows Phone