Windows Phone "Files" manager coming in June
63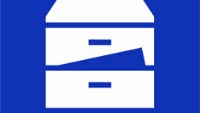 One of the
myriad changes
that were expected as part of the massive Windows Phone 8.1 update was the inclusion of a
file manager
app. The feature was even confirmed by Microsoft's own Joe Belfiore, who said that the feature was planned to be ready for May. We only have one week left in May, and now we're learning that the file manager has been delayed until next month.
Microsoft hasn't given any explanation for the delay, but it has confirmed that the file manager is still on the way, and it will simply be called "Files". An admin gave out the info in a Windows Phone Uservoice feedback post, saying, "In June, we will be launching a great file manager app for Windows Phone 8.1 called "Files" … just look for it in the Store then." It's not the most specific release range, so we could see the app fairly soon, but at least now we know that we're no more than 5 weeks from having a file manager app for Windows Phone.
Once the app is released, Files will allow WP users to manage files on both the internal storage of their device or on an installed SD card. It will give the basic set of functionality, including searching, moving files between the internal storage and SD card, creating folders, deleting files, and sharing files through the sharing menu.