Windows Phone will get a proper file manager
77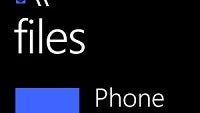 Joe Belfiore, Microsoft's VP of Windows and User Experience held his "Ask Me Anything"
on Reddit today
. There was a very active flow of information, but one item in particular stuck out about imminent plans for Windows Phone 8.1, and that was the deployment of a full file manager for the mobile platform.
It was just a simple question, "Hi Mr. Joe…is there any plans for file managers on WP." Joe responded in a very enthusiastic fashion and gave the person who asked a free Cortana T-shirt.
Indeed, Joe "avoided tweeting on this very topic just for all you redditors. Seriously." He then noted that he has been running a build of the file manager on a couple of his phones and it is getting in "pretty good shape."
He then expressed the desired time line to have this feature added to the Windows Phone Store by the end of May. Even better, he shared a bunch of images to show us what File Manager in Windows Phone looks like.
The absence of a proper file manager has been a valid criticism of the Windows Phone platform since its inception. Given the nature of the Windows ecosystem as a whole, not having such a feature in a Windows product is like not having sand at the beach.
What do you think of File Manager for Windows Phone?
source:
Joe Belfiore AMA
(Reddit)