Official Twitter app for Windows 8 now available
9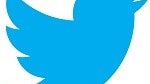 Twitter is putting itself in a position where it will need its own official app on every viable platform now that its policy limits the number of tokens third party applications can have.
We have been sharing news about third-party Twitter applications, made by developers that can be credited by really increasing accessibility to the Twittersphere over the years that are slowly being grafted out of the picture.
Twitter has made its position pretty clear about third-party apps in the current environment especially, basically saying, "Do not build a Twitter app." With this API policy in place, it is on Twitter to deliver the goods if it wants its users to have a decent experience. Twitter's main web-site is well configured, but there is just something about apps, particularly in a mobile environment, even if that mobile device is running a full desktop operating system like Windows 8.
Windows 8 is still building an application library of sorts, now that Microsoft is making the experience of the operating system more than about the desktop, but about the "Start Screen" where applications can be accessed or statuses viewed instantly via Live Tiles. Twitter's arrival on the scene is timely and is the first major social network to build a native app for Windows 8. Other major social outlets like Facebook, LinkedIn and Google+ have yet to make an appearance, although because this is also a desktop operating system (albeit with a touch interface), we think such applications would be favorably received by users.
The Changing Environment of Twitter
The app itself it a basic iteration of what you would find on the Windows Phone 8 app, except it will only support one account at a time whereas the mobile app will allow multiple accounts. The application is integrated with the "share" charm in Windows 8 so users of a tablet or desktop will find that handy and the app can be integrated with the lock-screen too.
Twitter for Windows 8 is available in the Windows Store now.
via:
Engadget