Other third-party Twitter apps on the way out
1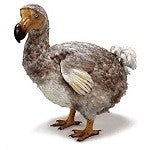 We thought you might want to know about some other popular third-party Twitter applications that are falling victim to Twitter's 100,000 API key limit.
We brought you news of Twitter's decision to
put Tweetdeck on notice
and that app for iOS, Android and Adobe AIR will be going the way of the Dodo in May. Moreover, Facebook integration will be removed as well.
Some other popular Twitter apps are on their way to meeting the same fate unfortunately. Carbon for Android is grandfathered under Twitter's policy, but its developer, M. Saleh Esmaeili has announced that he has canceled development on an enhanced paid version of Carbon and its tablet companion (called Graphite). Esmaeili also took down his apps for webOS and Windows Phone citing poor sales. For the applications he had under development, Esmaeili is concerned about the apps not surviving to their intended 100,000 token limit because so often the applications get pirated and hits the token limit with no benefit to him.
Another third party Twitter application is Falcon Pro, which is available for Android. That application hit its 100,000 token limit with only 40,000 paid subscribers, the rest were all pirated. Falcon Pro's developer forced users to re-login which freed up some tokens, but the popular app is certain to reach its token limit again soon.
Falcon Pro's developer has started a
petition to get an extension on the app's token limit
but seeing as how Twitter has yet to offer an exception to their policy to anyone since enacting the limit, we would be remiss in thinking the petition would be well received.
Tweetro for Windows 8
hit the limit within days of the new OS release and it forced the developers to pull support for the app and put a paid version in its place, limiting its distribution.
Twitter is pushing to make its official apps the way to go on mobile. It is understandable that the company needs to expose ads via promoted tweets as widely as possible, but it does slam the door in the face of the developer community that added to Twitter's allure through a myriad of different applications and user experiences.
source:
Yahoo! News