Twitter is officially killing Tweetdeck for iOS and Android
4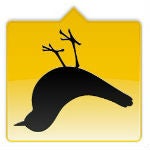 It's actually a bit surprising that it has taken as long as it has, but Twitter has officially announced that it will kill off Tweetdeck for iOS, Android, and Adobe AIR. Of course, the excuse isn't that Twitter hates power users, but rather that the company wants to focus its development efforts on the web-based version of Tweetdeck, which will live on.
This may not be as bad news as it seems, since Twitter will be continuing support for Tweetdeck's web version, which was always somewhat more useful than the mobile apps. The true power of Tweetdeck has always been in the column UI and being able to get a ton of information very quickly. This feature is impossible to use on a smartphone, because you can only see one column at a time, but was nice on larger tablets.
The reason for the death is that the mobile apps rely on Twitter's API v1.0, which Twitter wants to abandon, and rather than update the apps,
they will be removed from the iTunes App Store and Google Play in May and will stop working all-together soon after that
. And, even with the web version, Facebook support is going to be removed.
Of course, there are still plenty of 3rd party options to get Tweetdeck-like functionality on mobile (until the apps hit the token limit), so you can always go with apps like Plume for Android, Tweetbot on iOS, or of course the closest analog to Tweetdeck, HootSuite, which is available on both platforms.