Official Steve Jobs biography to be published in early 2012
5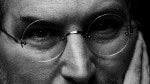 Steve Jobs is a true iCon of the high-tech era, and the fact he is one of the most secretive persons in this field further contributes to the enigmatic aura he seems to posses.
That's just one of the reasons why a lot of people would like to peep into the life of this private being, and a fact it is that a few unauthorized biographies about Steven Paul Jobs have already been released. But not a single "official" one.
That's about to change in early 2012, when
iSteve: The Book of Jobs
, is scheduled to be published. The author of the book, Walter Isaacson, is a former senior executive at CNN and Time, and has written best-selling books about such notable innovators in their respective fields as Benjamin Franklin and Albert Einstein.
He has been working on
iSteve: The Book of Jobs
since 2009, and the book is to offer interviews from Jobs himself, his family, Apple co-workers and competitors.
Love him or loathe him, Steve Jobs has contributed immensely to the high-tech-driven modern world we live in, and this book is sure to be one very, very interesting read.
source:
ABC
via
Gizmodo