Official: LG G5 coming to the US in early April with free spare battery and charging cradle
24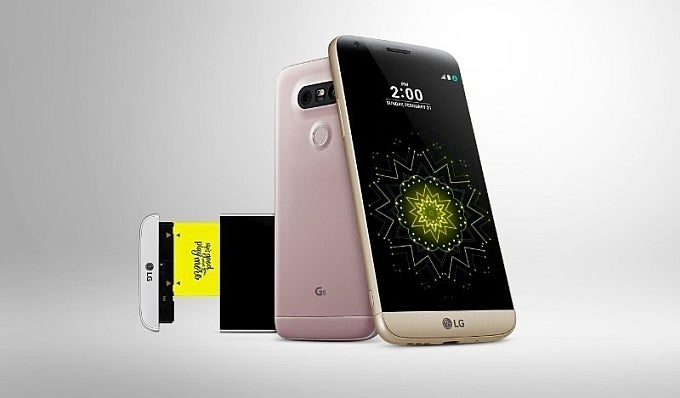 Earlier today, LG formally announced that the new
LG G5
flagship will be launched in the US at some point in early April.
Although LG still doesn't specify a price or a specific release date for the handset, the company assured us that its forward-thinking modular smartphone will be available from all major carriers and retailers in the US. The official press release mentions buying spots such as AT&T, Best Buy, B&H, Sprint, T-Mobile, U.S. Cellular and Verizon.
LG also announced that that those who order the LG G5 at launch will also receive an extra battery and a charging cradle for free with their purchase. Deja vu alert: when it launched the G4 in the US last year, the manufacturer included a
free removable battery and a microSD card
. Not that anyone will mind, though.
Unfortunately, there's reason to believe that not all of the
LG G5 Friends accessories
will be available at launch. Based on the wording of the official press release and the image choices within it, it looks like only the VR headset, the Camera Plus, and the 360-degree camera will be available at launch. The external high-fidelity Digital Audio Chip that LG designed in collaboration with Bang & Olufsen and the Rolling Bot might follow later in the year.
The carriers are likely to follow up on this announcement by launching LG G5 pre-orders, and we'll be here to let you know when this happens. In the meantime, make sure to check out our
LG G5 hands-on
for a closer look at LG's unique modular smartphone.