OUYA shipping to Kickstarter backers on March 28th
1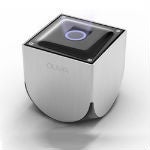 It has been quite a long road for the Android-powered game console, OUYA, but the journey looks like it's almost over. OUYA announced today that the game console would start shipping to Kickstarter backers on March 28th, while those who preordered will still have to wait a bit longer before seeing their hardware.
Kickstarter funding for the
console finished
in August of 2012 at a whopping $8.6 million, which is well beyond the $950,000 the project was aiming for. That extra money has gone into luring game developers to the platform, and at last count the console was going to launch with somewhere around 500 games.
The trouble is that a lot of the premiere games don't seem to be launch titles. Square Enix is on board with
Final Fantasy III
for the OUYA launch, but a lot of the games mentioned in today's announcement won't be there for launch. The developer of Papo & Yo has an adventure puzzler due this fall, and Kim Swift of Airtight Games (as well as Portal and Left 4 Dead fame) said the team is developing a game for OUYA, but hasn't even announced when it will come out.
Still, there should be a solid selection, and a lot more games coming. And, it's only a month away from the start of the consoles shipping.