Nvidia shows off Tegra 5 running Battlefield, bashes iPad for its "vintage 1999" graphics
32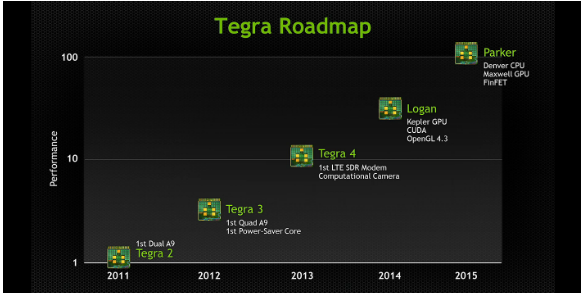 Nvidia has some huge plans for the future and it has just shown what mobile graphics will look like when the Tegra 5 (codenamed Logan) with their Kepler GPU arrives. In an extremely impressive demo Nvidia's chief executive Jen-Hsun Huang showed Kepler powering a fully functional Battlefield game.
Huang went back and forth between the upcoming Tegra 5 and the latest iPad's A6X chip which right now has the best graphics in an ARM-based mobile device that we know of. The difference was staggering and enough for Huang to bash it for having "vintage 1999" graphics.
The Kepler graphics support DirectX 11 and handled themselves very well with high-dynamic range lighting and active shadows in the Battlefield demo.
"We want to get multiple years ahead of the competition,"
Huang said.
"It was worth the sacrifice."

Let's remember, though, that there is still a year until the Nvidia Tegra 5 arrives as even the first Tegra 4-based devices are not out yet. But if we get to play Battlefield and games alike, the patience would definitely be hugely rewarded.
source:
Nvidia
via
Venture Beat