Number one request for next Apple iPhone? A longer lasting battery
52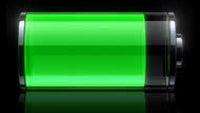 USA Today
decided to poll random people walking on the streets of Venice Beach California to see what new features the average non-smartphone obsessed American consumer might want to see on the next iteration of the Apple iPhone. After all, the
Apple iPhone 5S is expected to be unveiled on September 10th
along with the low-cost Apple iPhone 5C.
The number one request for the new iPhone? Longer battery life. With the
Motorola DROID MAXX
capable of providing users two days of battery life on a single charge, Apple will have to place a beefier battery in its new model. Koral Kramer, visiting from Israel, complains about the battery life on his Apple iPhone. "
All the time, it runs out
," says Kramer. "
It's not fun
." Another foreigner, England's Maria Tsakanika, concurs with Kramer. "
I have to take my charger with me everywhere
," she sighs. New Jersey's Kelsey Jungfer says that he only gets two hours of battery life when he is using his iPhone constantly, and would like to see the cell get 8 hours of life between charges.
Next on the Apple iPhone 5S wish list is a new camera. Surprisingly though, it seems that it is the 1.2MP front-facing shooter that has captured the ire of current iPhone users. "
Better the quality on the front-view camera
," says Isabel Alvarez, from Northern California. Italy's Federica Andredi has a different suggestion for Apple. She wants to see more color options besides black and white. Recent leaks indicate that Andrfedi will be getting her wish taken care of
with speculation that a gold colored Apple iPhone 5S is on the way
.
Other wishes include a screen that doesn't crack or break, improved "hearing" for Siri so that she can understand accents better, a waterproof casing and a built-in projector.
The good news for potential Apple iPhone 5S buyers is that some of the things they want are on the way. The
new Apple iPhone 5S is said to have a higher capacity battery
than the one on the current model. In addition, an improved rear facing camera is expected with
the ability to take better pictures in low-lighting conditions thanks to a lower f/2.0 aperture setting
. And iOS 7 includes a way for users to
teach Siri how to pronounce a difficult sounding name correctly
.
Certainly there are many more wishes that will be granted, and we should be finding out more as we get closer to September 10th. All you need to do is to keep your eyes right here. We will keep you up to date as many key devices get unwrapped over the next several weeks. On September 4th, the camera-centric
Sony i1 Honami
is scheduled to be introduced. On that same day, we should see the
Samsung Galaxy Note III
and Samsung's Galaxy Gear smartwatch introduced, followed on September 10th with the
Apple iPhone 5S
and
Apple iPhone 5C
.
source:
USAToday