NuAns Neo misses Kickstarter goal, shows the deplorable state of Windows 10 Mobile
16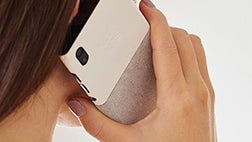 Last month, Japanese company
NuAns launched a Kickstarter campaign
with the goal of releasing its
Neo Windows 10 smartphone
globally. About 40 days later, the company unfortunately learned that it's
very difficult to sell Windows-based handsets
at this time, even if we're talking about an interesting (and pretty good looking, if you ask us) phone like the
NuAns Neo
.
The Kickstarter campaign failed to reach its $750,000 goal, only managing to attract 489 backers who pledged a total of $142,368. Fans could have snagged a limited number of NuAns Neo handsets for as low as $250, with a higher number of units (1000) being up for grabs starting at $270. Needless to say, since the funding was unsuccessful, no one will actually receive a NuAns Neo (but full refunds will be issued).
The NuAns Neo does not impress with its specs (for example, it's got a Snapdragon 617 processor and a 5-inch 720p screen), but it's a smartphone that looks fresh and unusual, as it comes with a two-tone design that can be customized thanks to interchangeable rear shells (these can be made out of various materials, including wood and leather).
We don't know if NuAns is planning to try and sell the Neo worldwide via other methods, but we'll let you know if we find out. In any case, if you visit Japan, you'll be able to find the smartphone for sale at around $399.
Not long ago, Microsoft said that it
remained committed to Windows 10 Mobile
, mentioning that next-gen smartphones would be released soon. Even so, it's pretty clear that, at the moment,
Windows doesn't really matter in the smartphone race
.