Microsoft remains committed to Windows 10 Mobile, next-gen devices are currently in the making
36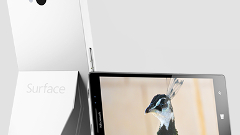 Microsoft is
having a hard time selling Windows 10 smartphones
, and the company's
latest financial results clearly reflect this
. Unsurprisingly, compared to Android and iOS,
Windows' current smartphone market share is nearly irrelevant
.
While we don't know what the future holds for Windows Mobile, Microsoft is not ready to give up on its mobile efforts. According to Windows Central, Terry Myerson (executive VP of the Windows and Devices Group) recently sent an email to select executives and partners, mentioning that Microsoft remains "committed to deliver Windows 10 on mobile devices with small screens", and plans to support Windows 10 Mobile "for many years."
Reportedly, OEM partners will be "selling an expanded lineup" of Windows phones, and Microsoft itself is currently at work developing next generation Windows 10 Mobile devices. While the company can't reveal more on the subject, one of its upcoming Windows 10 handsets is, likely, the long-rumored
Surface Phone
. In fact, not long ago, we heard that Microsoft plans to release no less than
three Surface Phone versions
(one of which could feature a Snapdragon 830 CPU and a whopping 8 GB of RAM), though they might not be launched before 2017.
Surface Phones aside, there's also an interesting Windows 10 handset that's already been announced, but not yet released: the large, powerful and water-resistant
HP Elite x3
, which should hit shelves this summer.
Microsoft certainly has the resources to continue investing in smartphones, even at a loss, though this doesn't necessarily mean it's going to do it forever. But let's better wait and see what the next generation of Windows 10 smartphones will bring us, shall we?