Now confirmed: iPhone 5s and iPhone 5c 'Sensor-gate' is a thing of the past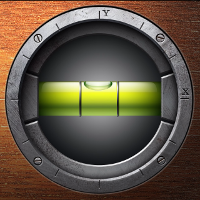 Abouthalf a month ago, we first brought you a curious little story onthe state of the sensors on the iPhone 5s and iPhone 5c, and morespecifically – their utter unreliability. This being Apple we'retalking about, the issue was quickly drummed up on the interwebs. Itwasn't long afterward until we actually found that theculprit behind the issue is a new component that Apple has chosento source from a different company this time around. Said precisiondevice had a considerably higher bias than its predecessor, meaningthat in some cases, your iPhone 5s or iPhone 5c could be offby as much as 4 or 5 degrees – a pretty big deal for gaming amongothers.
At the time we noted that Cupertinowas being awfully silent on the issue that the community quicklymarked as 'sensor-gate' (after the famous'antenna-gate' of 2010). Luckily for all involved, Apple appearsto have been working hard all along on a fix and the solution is now a reality as of the latest iOS 7.0.3 update, aswe noted yesterday. Of course, what's better than a change-log isactual proof, and some corners of the web immediately cried foul,prompting us to go ahead and check for ourselves. Luckily for (almost) allinvolved, the fix does indeed alleviate the problem – whereas an iPhone 5sunit previously had a tilt to the effect of about 3-degrees, it nowshows the far more acceptable 0.2-degrees as you can see.VentureBeat's John Koetsier has also felt the need for prudence andhas provided a great shot that perfectly demonstrates the beforeand after of sensor-gate.
via: VentureBeat