You'll be surprised to hear that the U.S. is calling this dating app a threat to national security
16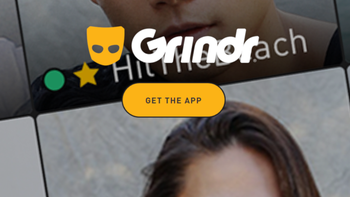 The U.S. government calls Chinese phone and networking equipment manufacturers Huawei and ZTE "national security threats." The fear is that both companies install spying gear in their devices that collect sensitive information from American consumers and corporations, and send it to the communist government in China. Perhaps Huawei and ZTE, both of which have consistently denied this behavior, shouldn't take this personally. It seems that some U.S. agencies are just plain out fearful of many Chinese companies.
Take Beijing Kunlun Tech Co Ltd, the outfit that has owned LGBTQ dating app Grindr since 2016.
Reuters reports
that the Committee on Foreign Investment in the United States (CFIUS) has told Kunlun that it considers its ownership of Grindr to be a national security risk. The news organization cites two unnamed sources in its article, which doesn't mention what concerns CFIUS specifically has about the company.
Grindr itself is based in West Hollywood, California; last summer Kunlun said that it was planning to spinoff the dating app via an IPO that would have made Grindr a publicly traded company. But thanks to CFIUS, Kunlun doesn't have the luxury of time to complete the IPO process, and is now looking to auction off the dating app to the highest bidder. The IPO also would have left Kunlun holding a percentage of Grindr, which the company would prefer not to own in light of the U.S. security agency's comments.
When Kunlun purchased Grindr in two separate transactions in 2016 and 2018, the deals were not vetted by CFIUS, which left the company vulnerable to the agency's intervention. CFIUS is concerned that personal information that Grindr collects, such as a user's location, messages and possibly HIV status, could be shared with the Chinese government. Grindr had 27 million users as of 2017. The app is available for
iOS
and
Android
.