NovoSpeech granted patent for an innovative speech recognition technique
5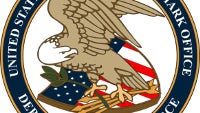 NovoSpeech, an Israeli software company, has been granted a patent for an enhanced algorithm, which purportedly solves the ever-present issue with speech recognition in environments with a lot of background noise. The algorithm splits the data from a single speech canal into a set of several ones, creating an array effect. It is touted that this method eliminates the background noise without losing any data from the audio signal, which happens fairly often with similar voice recognition methods.
According to the CEO of NovoSpeech, this method will allow the company to develop a stand-alone voice recognition software for mobile device, which will be unmatched in terms of accuracy when it comes to noisy environments. What's more interesting is that NovoSpeech's voice recognition solutions usually don't require an Internet connection in order to work properly, so it's highly probable that its recently-patented method won't require a connection to a cloud service, too.
"This is great news for us. Additionally, our quantum search patent application claims were deemed innovative, inventive, and industrially applicable by the international PCT examiner, which puts us on an accelerated track for our national applications. We recently applied on an accelerated track for a U.S. patent and expect to have it granted in 3 to 4 months. This patent relates to our ability to carry out very large vocabulary recognition in the small, constrained environments of mobile devices,"
- stated Tina Ornstein, NovoSpeech CEO.
source:
USPTO
via
PRNewswire