Samsung's new Note 10 wireless charger may be almost as fast as the one in the box
3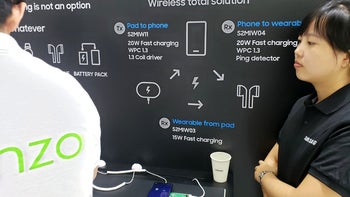 Remember the rumor that Samsung's upcoming
Galaxy Note 10+
will ship with a faster,
25W charger
in the box? Currently, the S10 family comes with slower chargers, and we cross fingers that the improved charging rate has been necessary on account of a bigger battery pack that Samsung has managed to fit in the Note 10.
In any case, another recent rumor said that Samsung is prepping a new wireless charger to be unveiled alongside the Note 10 announcement time, and that same charger allegedly passed through the FCC approval process not long ago under the Wireless Charging Stand EP-N5200 moniker.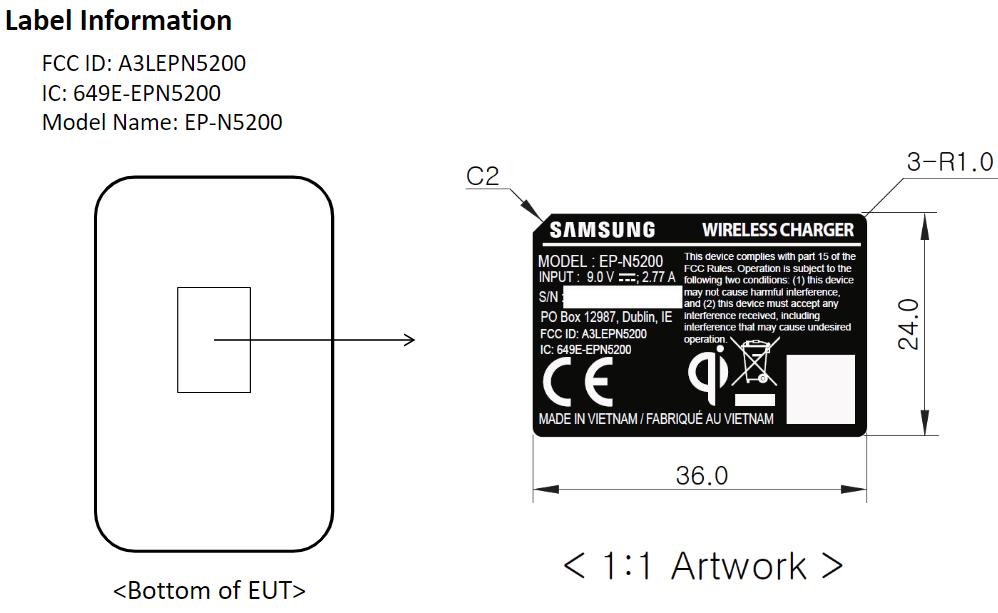 A new Wireless Charging Stand with higher output may be released together with the Note 10
The FCC has stamped an approval and tested for a 15W wireless charging output, yet various tips and Samsung's own presentation poster at the MWC Expo in Shanghai show that it is unequivocally capable of charging with 20W. The reason for this discrepancy might stem from the fact that the FCC raised the limit for its wireless charging tests
from 5W to 15W
just last spring, and it probably has to re-issue the procedure with a new ceiling if it wants to test and approve a 20W wireless charger, so for now it tests within its 15W specs limit.
Samsung Galaxy Note 10(+) Wireless Chargng Stand EP-N5200 puts out 20W max. At least that's what I am seeing somewhere. PS: I know the FCC said 15W max.

— Roland Quandt (@rquandt) July 7, 2019

The FCC wireless charging testing procedure limit it to 15W output approval for now
Barring the inevitable wireless charging losses that would make Samsung's new wireless charging stand almost as fast as the charger that would allegedly ship in the Note 10+ box. It's high time we see wireless charging closing the gap with stock chargers, but another thing caught our attention on that same Samsung booth poster. It says that a wireless charger of its making can not only charge a phone with the whopping 20W output, but reverse-charging wearables from the phone itself can be done with 20W as well. It's highly unlikely that would be the case, of course, as the Buds' charging case can't take the heat. The current reverse charging on the S10+ is slated for 9W maximums on paper, but in reality it charges with about a third of that output, for instance.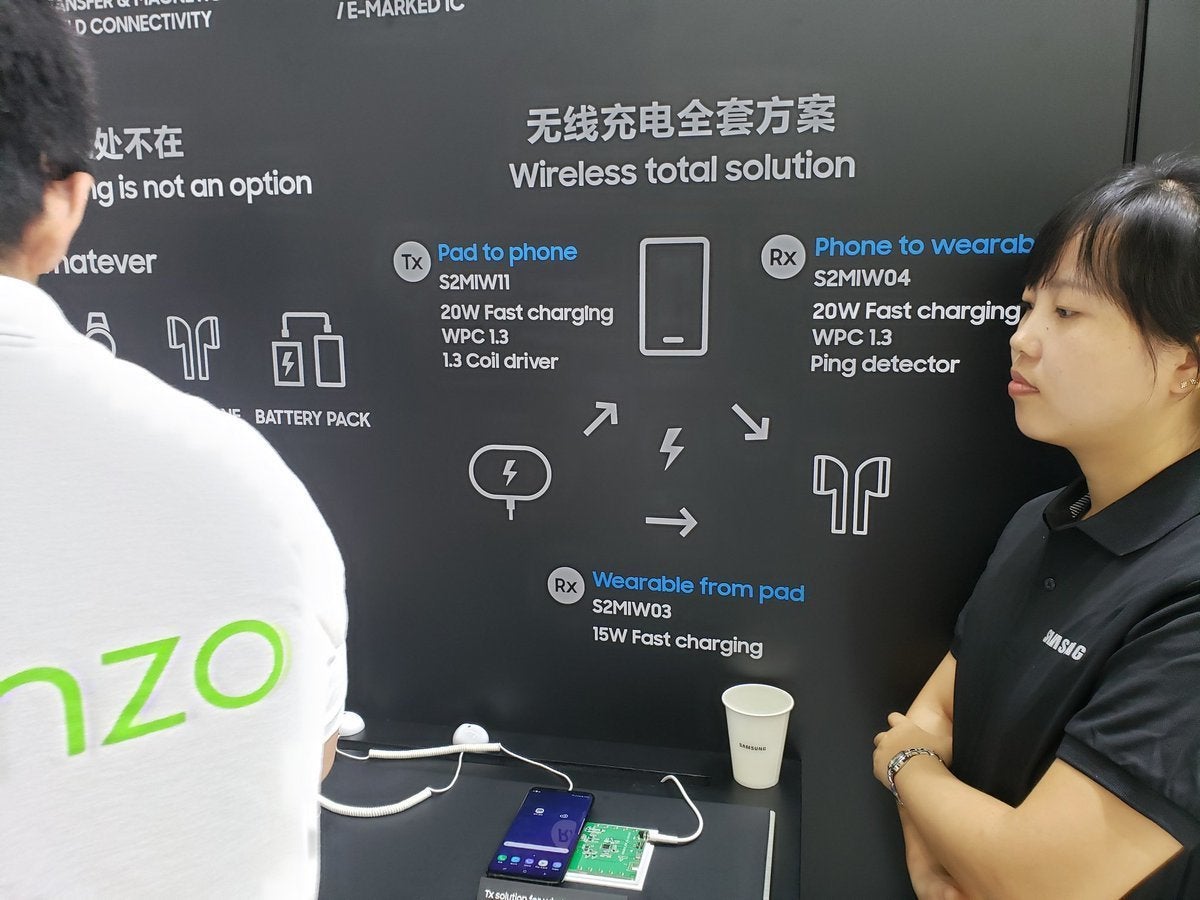 Not only does Samsung have 20W wireless charging, but it may also boost its reverse charging street cred significantly with the Note 10
That's way above what the current Galaxy S10 family is capable of reverse charging say, the Galaxy Buds case with, so we are all ears for the charging abilities of the upcoming Note 10 models. In or out of the box, it is likely going to charge faster than any Galaxy phone before it, yet Samsung's rumored 45W charging option will likely see the light of day in subsequent flagships.