Not surprising: Nokia dominates the Windows Phone market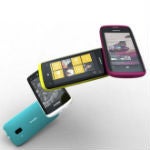 Windows Phone doesn't hold a big section of the smartphone market worldwide, but it is growing, and a lot of that is thanks to the success of Nokia's Lumia handsets. Microsoft has given Nokia a lot of preferential treatment, and it has paid off according to the new numbers from Localytics. Although, the other Windows Phone manufacturers may not be too excited.
Nokia's success comes at the price of Samsung and HTC though. Samsung's US WP market share dropped from 36% to 26% in the first 7 months of 2012, and its worldwide share dropped from 23% to 13%. HTC has been hit the hardest though. HTC still holds the majority of the US WP market at 36%, but that is down from 54% in January, and worldwide HTC's share has dropped from 44% to just 21%.