Seems like Apple and Google are fighting for Nortel's 3G and 4G patents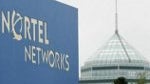 We all know that the big smartphone manufacturers are suing each other quite often because of patents. Now, however, we have the rarest of things - a massive company that filled for bankruptcy and its patents (among other assets) are up for sale.
The company in question is
Nortel Networks
and one bidding round for its patents has already passed. It's strongly rumoured that Google and Apple (among others) participated in the auction, since both companies want to form "patent war chests" against the old boys in the game like Nokia and saw this as a too good an opportunity to miss. Nortel, one of the fallen giants of the last economic recession, which once had a market capitalization of more than $250 billion, is estimated to have more than 4000 patents worth more than $1 billion. The rumour is that they are divided into six "buckets" of related technology, cited as "wireless handsets and infrastructure, as well as optical and data networking, Internet, Internet advertising, voice and personal computers."
Ericsson
already took a piece of the pie back in 2009 and it seems likely that Apple (among others, named as RIM, Motorola and Google) are targeting patents concerned with 3G and 4G technologies, particularly LTE.
Alexander Poltorak, CEO of General Patent Corp, which advises companies on intellectual property valuation, said that:
"It is certainly a very significant stockpile of potent weaponry, and whoever lays their hands on it is going to gain significant advantage."
His words were only confirmed by InterDigital's CEO William Merritt:
"It's unusual for an asset like that to come to market. Incumbents are using all tools in their disposal to battle the newcomers. You need a strong mobile portfolio. You cannot design around core inventions."
It's important to note that only one round of bidding has passed and all concerned parties were either unavailable for comment or refused to do so, citing that "it's confidential". As of now, there are 105 patent families that are expected to be vital for 4G technologies, of which Nortel owns seven, just like Qualcomm and Sony Corp, while Ericsson has 14 and Nokia possesses the stunning 57 of these "essential patent families".
source:
Reuters