Non-iPad US tablet sales at meager 1.2 million in the last 10 months
22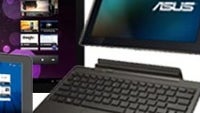 Android tablets haven't exactly been blooming in the last year or so - Google admitted that Honeycomb was the emergency landing platform for tablets and it shows in sales. Other platforms like webOS and RIM's QNX-based OS also are struggling, but what are the exact numbers?
The NPD Group has released its estimate for the last 10 months and
non-iPad US tablet sales
are weak: 1.2 million units sold and a total of $700 million in sales. Dividing the numbers gets us at an average sales price of $583, which is not bad at all, but it's the number itself that looks weak in comparison to iPad sales.
In the January-October timeframe, the HP TouchPad was
the best selling device
with a 17% share and that's no surprise with all those firesales which slashed its price down to $100 for the basic version.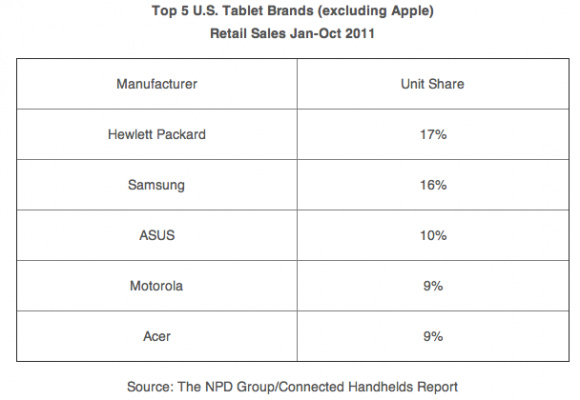 Samsung is second in popularity with 16% and Asus with its popular Transformer tablet ranks third. Somewhat surprisingly, the first Honeycomb tablet, the Motorola XOOM, registered pretty weak sales and with only 9% of all non-iOS tablets sold through October.
Unlike the majority of reports, NPD Group is releasing an estimate based on sold units, not just shipped tablets. It should also be mentioned that the report might and probably will look very different next month after the debut of both the $200 Amazon Kindle Fire and $250 Barnes & Noble Nook Tablet.
Recommended Stories