Nokia's next flagship may come with '3D Touch' technology and Windows Phone 8.1 (Blue)
19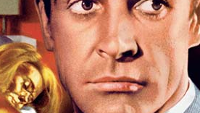 You may have written Nokia off as an industry non-factor, but rest assured that the company appears to be on track to releasing its next generation of mobile goodies. About a week ago, serial leakster, evleaks, tweeted
a number of alleged codenames for several upcoming Nokia phones, including 'Goldfinger' and "Monepenny'
, both of which are currently thought to be the first handsets to come with Windows Phone 8.1 Blue out of the box. While these are codenames, there's some speculation that the former (Goldfinger) could be the flagship-apparent.
Apart from this dubious revelation, The Verge is citing people with knowledge of Nokia's plans, suggesting that Goldfinger may come with a rather interesting feature, called 3D Touch internally.
3D Touch is best explained by a comparison with
Samsung's proprietary Air Gestures
, or said plainly: off-the-screen gestures to control your Lumia (or whatever it ends up as). This is a particular area to which Nokia appears to have dedicated years of R&D and cash, so we're hoping that the Finnish manufacturer won't simply contend itself with an Air Gestures clone, but would rather seek to improve upon the idea. Unfortunately, for the time being, this does not appear to be case, as the above-mentioned sources claim that flipping and scrolling are the kind of gestures currently under consideration. Apparently, it'll be possible to perform these not only from the top of the devices, but also to the sides.
Yet another gimmick? It would appear too early to call.
source:
The Verge