Nokia will limit access to software updates via NaviFirm
6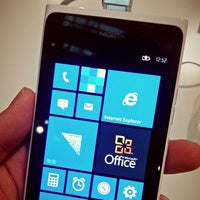 Long-time Nokia enthusiasts are probably familiar with NaviFirm. For those who have never heard of it, that's a software tool allowing official firmware to be flashed onto all sorts of Nokia handsets. Lumia smartphones, all of which run Windows Phone, are also on the list. In fact,
NaviFirm can be used to update several Nokia Lumia models to Windows Phone 7.8
, even though the software has not been officially released yet.
Sounds pretty cool, doesn't it? Sure it does, yet it looks like Nokia isn't too happy about end users updating their phones ahead of time. That's why access to firmware via NaviFirm is to become limited, and the general public won't be able to access its software database without permission. Here's an official statement on the matter:
IMPORTANT NEWS BULLETIN 12-21-2012 FROM NOKIA:
Nokia will close open connection to Nokia Firmware Repository during January 2013 and Implement access control.
After this, the Nokia Online login is required to access Nokia Firmware Repository.
During transition phase (December 2012 – January 2013), both open and restricted channels are open, but the open channel will be closed at the end of January 2013
After this, application updates and device software downloading are possible only by using the latest software releases with service NOL login supported.
So if you've been planning on updating your Nokia Lumia by yourself, now would be a good time to do it. Those who aren't that impatient, on the other hand, are advised to just sit tight and wait until the Windows Phone 7.8 update starts rolling out.