Windows Phone 7.8 update (kind of) available for Nokia Lumia 800 and Lumia 510
5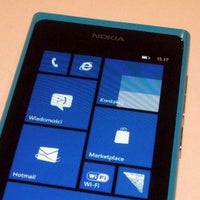 Although the Windows Phone 7.8 update has not been released officially for the Nokia Lumia 800 and Lumia 510, there's a way of getting the new software onto these two smartphones. Several preliminary builds are available through a software flashing tool called Navifirm for all of you who are feeling adventurous.
However, before you reach for that microUSB cable, there's several things that we have to point out. First of all, this build of Windows Phone 7.8 is most likely not the finalized software that will be released officially, even though it's probably stable enough to be used on a daily basis. Also, flashing software manually is not a task for inexperienced users, so proceed only at your own risk.
Again, keep in mind that flashing this new software by yourself has its risks. Therefore, it is advisable to just wait until Windows Phone 7.8 gets released officially since the wait is probably coming to an end soon.