Nokia will bring their Windows Phone devices to China
6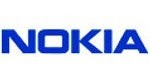 In the wake of Nokia crushing the dreams of many N9, MeeGo hopefuls, Nokia has said that they intend on bringing their future Windows Phone devices to China in hopes of catching up to Apple and Google.
As it stands now, Nokia is still the number 1 cell phone manufacturer in China. They are well established there so bringing their future smartphones with their adopted operating system only makes sense. This is a necessary move if they really want to keep their place at the top especially after their Q2 shipments dropped a whopping 11.3 million from the first quarter.
The idea is to capitalize on the large user base that is in existence in hopes that they can gain ground on the superpowers known as Apple and Google. Ideally the launch of their Windows Phone devices will stop the bleeding that they are currently experiencing within China.
The Windows Phone handsets that Nokia plans to release will hit China Mobile and run on their current 3G network. There have been no official announcements or unveilings yet. How does everybody think Nokia's Windows Phone devices will do in China against the Apple and Android invasion? Tell us what you think in the comments below.
source:
Electronista