Nokia to price its new Windows Phone Mango line below Android in an attempt to pick up market share
36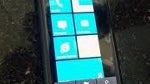 Remember the late night ads for those
discount electronics stores
? They usually had a name indicating that the owner was lacking in mental ability which resulted in low prices. For example, "Crazy Eddie" offered top line electronics at low prices. Some of those retailers would say that "
prices are so low that we won't be undersold
". This is the same economic theory that Nokia's head of North American sales, Chris Weber (still not the former NBA star), says that his
company will use to grab market share from Android
.
Weber says that Nokia is on track to release its first Windows Phone Mango flavored handset later this year, most likely the Nokia Sea-Ray that
has already leaked
. The executive also confirmed that the majority of Nokia's Windows Phone Mango devices will launch in 2012.
During an interview, Weber outlined how Nokia will pull off "one of the
greatest turnaround stories
in history". Nokia will no longer sell handsets directly to consumers and will work with the carriers to
sell subsidized models
at "competitive prices". At the same time, Nokia will launch many different models covering different price points including one model that will be priced lower than the cheapest Android phone to quickly gain market share.
Even though Windows Phone 7 models score well in tests by consumers and have a
low return rate
, when you go to a carrier or retailer, it is the Apple iPhone and Android models that get the shelf space. Weber wants reps to wear a Nokia Windows Phone Mango unit on their belt and Microsoft is talking with Nokia about how the latter can help the Redmond firm promote Nokia phones in the 75 new Microsoft stores expected to be built over the next 3 years.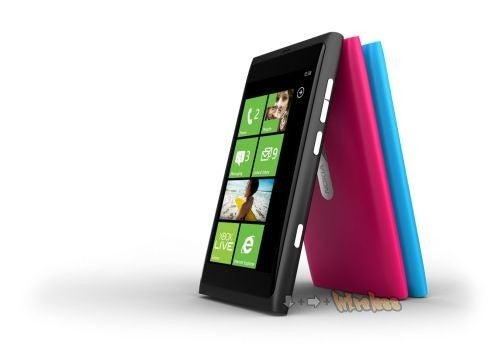 The Nokia Sea-Ray, likely to be the manufacturer's first Windows Phone Mango phone
While some of the money that Nokia received from Microsoft in the Windows Phone deal goes for marketing, Weber says that the company
must market like it never has before
. Some analysts believe that Microsoft's mobile OS is just as good as Android or iOS, but the latter two firms do a much better job of marketing and Microsoft and Nokia need to let the public know what the difference is between Windows Phone Mango and other OS. Nokia also will move some important services to Sunnyvale in the middle of Silicon Valley where the big shot superstars in the industry are.
Nokia must aim for the enterprise users with the new handset line.
Office 365
, Microsoft's cloud based business product, will help Microsoft continue to take market share away from the fast floundering RIM. And with Microsoft apparently committed to a single platform OS in the future, for PC's, phones and tablets, Nokia could grab some business by gaining an important share of that single platform system and by helping influence Microsoft.
Pricing below Android is a simple strategy for Nokia, Spending more money to out-promote Android is also not that hard. Where Nokia is going to
need all of the brain power it can muster
is in designing hardware for the new Windows Phone Mango line that challenges Android and is superior to it. Remember, when the Motorola DROID started Androidmania, it was more than just Android 2.0 that captured everyone's attention. The DROID was a square slab of a phone that looked and felt like a tank. Most importantly, it really had a unique look at the time which grabbed those who were
looking for the anti-iPhone
and found it in the Motorola DROID. Now, Nokia is looking for the Anti-Android phone.
source:
SFGate
via
BGR