Nokia stock closes up 31% after announcement of acquisition by Microsoft
27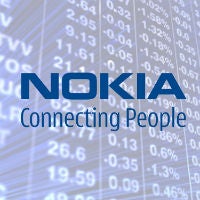 The outlook for Nokia was pretty grim yesterday, with one analyst saying that the company was looking at a "
disastrous third quarter
". Then, everything changed when Microsoft announced that it would purchase Nokia's Devices and Services division for
$7.17 billion
(including patent licensing). So, it's really no surprise that today was a huge day for Nokia stock.
Right out of the gate, Nokia's stock skyrocketed. At its peak today, the stock was up 45% from yesterday's closing price of $3.90 per share. At the end of the day, Nokia's stock closed up 31% at $5.12 per share.
Given that investors and analysts were calling for Nokia to make more cuts and streamline the business, at least part of this bump has to be attributed to the fact that Nokia's business will be far more streamlined once this deal goes through. Nokia is holding on to its HERE navigation products, its Nokia Siemens Networks, and its patents and development unit. 32,000 employees are being shifted over to Microsoft as well. That's a big restructuring.
Of course, getting $7.17 billion doesn't hurt either.