Nokia may be heading for "disastrous third quarter", more restructuring
57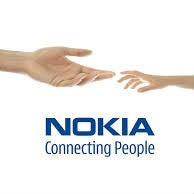 Nokia has been a very busy company lately. It has been consistently pushing out new Windows Phone devices; it has a Windows RT tablet in the works; it just recently completed purchasing Siemens stake in
Nokia Siemens Networks
. Unfortunately, it may not be enough, because throughout it all the company's stock has been essentially even.
Acquisitions and products haven't been the only things in the works for Nokia CEO Stephen Elop. He has also been making cuts throughout the company, which has 40,000 fewer employees now than it did three years ago. The company has been doing better, but better isn't really good. In the first two quarters of this year, Nokia posted total losses of €500 million (~$660 million), which is an improvement over the €1.8 billion (~$2.375 billion) loss in the same time frame of 2012.
Ultimately, analysts are expecting that there will be more cuts, and more restructuring in the future for Nokia. And, Pierre Ferragu, an analyst at Sanford C. Bernstein & Co., has even gone so far as to say that Nokia could be heading for a "disastrous third quarter". Given the
growth of Windows Phone
, which is held up mostly on Nokia handsets, that may seem a bit hyperbolic, but growth in the low-end market doesn't really do a huge amount for profits.