Nokia sells 500 patents to Vringo for $22 million
9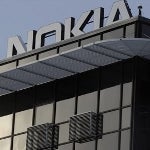 Nokia has received $22 million dollars from Vringo in exchange for 500 patents. Some of the intellectual property involved
covers 2G, 3G and 4G technology
. Vringo owns a portfolio of mobile patents which it licenses to tech companies. Of the 500 patents, 109 of them were issued in the United States. As part of the deal, Nokia will continue to use the patents covered by the transaction on a "non-exclusive" basis. Once the revenue generated by the patents exceeds $22 million, Nokia will be entitled to receive a 35% share of the dollars generated by the IP. The $22 million will be paid to Nokia on or before September 14th, and to fund the deal Vringo sold off 9.6 million of its shares.
"Nokia agreed to sell Vringo a portfolio consisting of over 500 patents and patent applications worldwide, including 109 issued United States patents. Vringo agreed to compensate Nokia with a cash payment and certain ongoing rights in revenues generated from the patent portfolio.

The portfolio encompasses a broad range of technologies relating to cellular infrastructure, including communication management, data and signal transmission, mobility management, radio resources management and services.

Thirty one of the 124 patent families acquired have been declared essential by Nokia to wireless communications standards. Standards represented in the portfolio are commonly known as 2G, 2.5G, 3G and 4G and related technologies and include GSM, WCDMA, T63, T64, DECT, IETF, LTE, SAE, and OMA."-Nokia
The Finnish handset manufacturer is
currently in the midst of a restructuring
after reporting a $1 billion operating loss for the second quarter and has already shed some assets not vital to the success of the company. For example,
luxury handset producer Vertu was sold in June
, and on Thursday morning,
Nokia's Qt software business was sold to Digia
.
The goal with these sales is to keep the company on its feet until Windows Phone 8 models are launched. Nokia hopes the new build of Microsoft's mobile OS will allow it to compete with the Apple iPhone and Android models.
With patent trials all over the news these days, Nokia had a clause inserted in the contract that allows them to re-acquire the patents for a nominal amount should Vringo take Nokia or its affiliates to court over these specific patents. Nicely played, Nokia. Nicely played.
source:
TheNextWeb
via
SlashGear