Nokia says it will soon issue two scheduled updates for the Lumia 800 that address power efficiency
6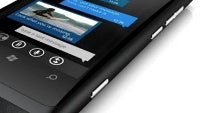 Despite claims from some users that their newly-bought
Nokia Lumia 800 seems to drain battery faster than expected
from today's smartphones (which already means pretty fast), the Finns say they haven't been able to pinpoint any specific issue that would lead to erratic battery life on some units.
Nokia has two scheduled updates in store for the Lumia 800, though. The first one is to come in about 2 weeks, and will enhance the power efficiency of the handset further, optimizing the phone post-launch.
The second is apparently due to arrive in January, and allow for rapid charging of the full 1450mAh capacity of the battery, which is now seemingly limited to 1300mAh for some reason:
We understand that some people have expressed concerns about battery life on the Nokia Lumia 800. Early investigations show that most people are enjoying the full Nokia Lumia experience without any problems and we have not been able to identify a single root cause that would lead to erratic battery behavior at this stage. A software update in early December will make some improvements to power efficiency, while a second update in early January introduces high voltage charging, increasing the Nokia Lumia 800's battery power from 1300mAh to 1450mAh. These are scheduled improvements and will enhance the overall experience, but are not designed to address any issues that may be occurring with individual products. We recommend that anyone who has concerns contact local Nokia care representatives at their earliest convenience.
Teething problems are to be expected with a totally new handset, especially when the 180 turn of Nokia to make Windows Phones is considered, but the Finns better be addressing any issues quickly if we are to experience Microsoft's mobile OS truly becoming the third major platform.
source:
WMPU