Nokia Lumia 800 battery problems surface
27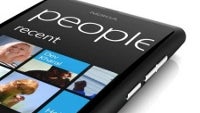 The
Nokia Lumia 800
promises to bring you the
"amazing everyday,"
but many UK users have found the
"everyday"
part to stand for daily charging. To be perfectly correct - multiple daily charging as the Lumia 800 seems to experience a battery drain issue.
"I had it charged last night and when I got up in the morning it was down to 35% from just sitting there. … I don't use it that much during the day but it seems to go down really fast. I'm currently at 47% and it estimates 1 hour left,"
user mkr10001 kicked off the discussion at Nokia Support a couple of days ago.
The Lumia 800 has only been available for a few days in the UK, but the poor battery life problem has already been noticed by quite a few users. Nokia did however announce the 7740 update that was supposed to improve battery life. Most initial UK Lumia 800 buyers report having the 7.10.
7720
.68 Mango version, while the latest one should be the 7.10.
7740
.16. Some however have already updated and are still facing the same issue.
"I just had similar problem with my Lumia 800... it was on full charge before i went out....made a couple of calls, took a couple of pics. Wifi was swictched off....and after 1 hour, the phone went dead!!! Couldn't even switch it back on after putting it back on charge again....completely dead!!! Phone is running latest OS - 4470....which was meant to fix battery issues [sic]"
commenter RajC said.
Some users have als reported the battery going flat overnight after being nearly fully charged and the phone turned off for the night. Hopefully, Nokia will deliver a fix soon, but in the meantime do let us know - have you experienced any battery problems with your Lumia 800?