Nokia reiterates plans for U.S. invasion
9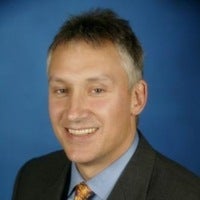 "Operation Rolling Thunder"
is how the guys at Nokia are referring to the U.S. rollout of their Windows Phone smartphones, and the release of the Lumia 710 is
"just the beginning of Nokia's effort in the U.S."
, said Weber. He also confirmed that the company will have a
"very large presence"
at CES, which starts on January 10 next year.
Rumor has it that Nokia will be unveiling a high-end Windows Phone handset for AT&T at CES. And that sounds quite plausible, as it would take the support of more than one carrier if the company is to succeed in its U.S. invasion. Furthermore, a Nokia smartphone for Verizon is not out of the question. Will any of the alleged AT&T- and Verizon-bound Nokia handsets sport LTE radios?
Some seem to believe so
, and it wouldn't hurt crossing our fingers in hope that the rumors are on the right track.