Nokia planning a comeback to the U.S. market, carriers approve
10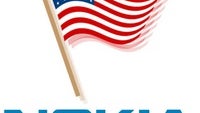 The United States – a land where iPhones and Android smartphones dominate, will be the target of a
Nokia invasion
, if you will, judging by the words of Stephen Elop, CEO of the Finnish manufacturer. While speaking at a Morgan Stanley Technology, Media and Telecoms Conference in Barcelona, he said:
"Our intent is to go very aggressively to the U.S. market, "
, and further mentioned that a portfolio of new devices is being readied for release as soon as early 2012.
Its partnership with Microsoft and its Windows Phone lineup is what Nokia hopes will help it recover the grounds it has been steadily losing in the U.S. over the past several years. Putting the right price tag on its smartphones is shaping up to be another major factor for Nokia as well.
"You see us pricing the devices so that that we can get what we think will be a good volume,"
Stephen Elop said in an interview with
Reuters
.
Nokia's first two Windows Phone devices, the
Nokia Lumia 800
and
Lumia 710
, are priced at about $565 and $365 respectively without taxes and with no carrier subsidy. That is a bit steep when compared to a run-of-the-mill Android smartphone, yet pretty reasonable when you consider the prices of most Windows Phone handsets on the market. By offering its Windows Phone offerings at attractive prices, Nokia is prioritizing the recovery of its lost market share, after which it will focus on boosting profit margins.
Which of its handsets Nokia is planning on launching in the U.S. next year has not been clarified yet. However, Elop mentioned that
several U.S. carriers have shown interest
in supporting the company in its comeback. And by the way, no Windows 8 tablets are to come out of camp Nokia anytime soon, but the guys do think that the idea is interesting.